Pay Per Click-PPC 
Paid Marketing
Want more visibility for your business?
Want to advertise your products and services online?
It's time to advertise on Google!
We are certified specialists in Google Ads Campaign Management.

Do you want to be found by customers interested in your product or service?
Want more immediate results? Fly with Pizeonfly.
and invest in Paid Marketing Campaigns!
Targeted Advertising

– Google Ads Campaigns
Need more immediate results? Targeted Advertising – Google Ads Campaigns offers the possibility of inserting targeted ads for your target audience and located next to it, with total cost control. It is a simple way to generate qualified visitors to your website by creating one or more ads, visuals, or keywords related to your products/services. With this system, all customers can set a budget and the amount to pay for each click on their ad. There is no time requirement for ads to be available – if you need to find new customers/businesses, the campaign is activated and can be suspended at any time. Pizeonfly Agency is a certified Google Ads partner and belongs to Google Partners, thus being recognized by one of the Internet giants.
Using Google Ads, your business appears prominently in search ads, display ads, shopping, and YouTube ads. We help you decide which mix is ​​best for your needs. We work so that you can attract more customers, and increase the number of visitors to the site, the number of calls, sales, and turnover. We are experts in Google Ads management and optimization, and our focus is to ensure that your business attracts more customers, reaching the right people at the right time with the right message. We want to make the most of your investment. Therefore, we choose the best KPIs (Key-Performance Indicators) to evaluate the defined objectives, and we adapt our strategy on an ongoing basis to obtain the desired results. We work with the objective of preventing and eliminating fraudulent clicks to show you the real results of your campaigns without wasted investment. We are ethical and transparent in the use of your budgets, and therefore we prefer that payment for Google campaigns is made directly by you to the platform.
In order for the management of your Google Ads to be successful, we analyze the competition and market behavior in your business area. We are used to designing winning strategies in competitive areas and elevating your business to the intended goals. Google Ads can be the boost your business needs to grow. At Pizeonfly, we are specialists in search engine marketing (Search Engine Marketing) and your ideal business partner to place your products and services with PPC ads!
With our experience and wisdom aligned with your marketing strategy, we want to help drive your business growth effectively and efficiently.
What are

PPC Ads and Campaigns?
PPC (Pay-Per-Click) Marketing is a way to create and show your ads to users who are most likely interested in the products or services you sell. 
Unlike Organic SEO, with PPC, we will generate traffic to your website through direct advertising on Search Engine Results Pages  (SERP). 
Your ad will appear at the top of all organic results for a specific keyword and keyword phrase, with the cost being calculated for each click (or impression) received through your ad. 
We manage our client's accounts daily and monitor bid prices and budgets to ensure we maximize volume and ROI and achieve our client's business objectives (leads, sales, visits, etc.). 
When well targeted and optimized,  Pay-Per-Click Marketing  (per search or display) can be the most efficient way to get traffic in line with your target audience to your website.
PPC Campaign Management


(Pay-Per-Click)
PPC produces the quickest results and is used to Increase relevant traffic to your website by advertising on multiple platforms and their network such as Google, Bing, etc. And you get charged on PPC model basis. This type of advertising is all about RIGHT PLACEMENT AT THE RIGHT TIMES. Our campaigns get your brand in front of people, who are actively searching for the same kind of service you are offering.
Creating Campaign: Gathering requirements and resources to create PPC campaigns for our clients.
Keyword Bidding: making sets of relevant keywords and bidding on them to get more traffic to the website.
Creating Quality Ads: With high-quality content, we make sure our ads get the maximum number of clicks.
Managing Ads Performance: monitoring the campaign and optimizing it to stay on top.
Enhancing Site Load-Time: make sure that the website loads fast for the best user experience.
Why is PPC Marketing Important for Your Business?
There are many ways your business can benefit from PPC Marketing campaigns, such as:
With PPC Marketing, you can target your ads through keywords, location, time, devices and others. You have the flexibility to choose your daily budget, and you can pause/stop your campaign anytime you want.

You will have the opportunity to show your ads to customers when they are looking for a product or service like yours. If you have a compelling copy and a strong call to action, the chances of them clicking on your ad will increase.

At this point, you will have your potential customers on the page you want. On this page, you will have to inform your visitors about the action you want them to take and then you can check if it was successful.
How can we help you with the Management of your PPC Campaigns?
Our team members have significant experience in PPC Marketing campaigns, and we will help you achieve your business goals with these professionals as follows:
Conduct extensive keyword research to select the most valuable ones for your business.

You are creating and configuring your campaign.

I was creating ads – divided into groups for each product/service category – with compelling copy and strong calls to action.

We analyze each keyword's performance (Clicks, Impressions, CTR, Quality Score, Bid Values).

They are making campaign improvements (excluding non-essential keywords, adding negative keywords, adding new keywords and optimizing proposals).

It was improving existing ads and developing new ads based on models that performed better.
During these years
we worked for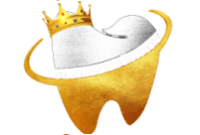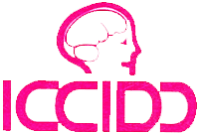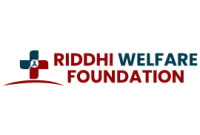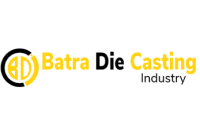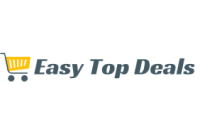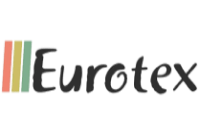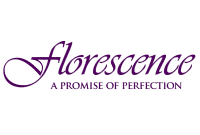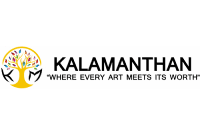 Don't miss
our future updates!
Sign up for our newsletter and get 5% off on every service